Salto Systems in Costa Rica
SALTO is the global leader in next-generation access control solutions for hotels, private homes, schools, and universities.
STS has been installing
Salto Systems

for over a decade
We are the first integrators of Salto Systems in Costa Rica
We have installed Salto Locks in large residential complexes, hotels, Airbnb, vacation rentals, private luxury homes, offices, storage areas, and commercial centers. Whichever access application you need, our technicians will fit you with the proper access control solution.
From one door to hundreds of doors.
From one door to hundreds of doors.
We guarantee the
lowest price

for Salto Electronic Locks
You will receive the best price for your Salto System Locks, this is a guarantee. We will match any equivalent offer, equipment, and software, and give you an extra 5% discount. This is a guarantee that you will always receive the best possible price.
Open any door with your Smartphone 📱
Open any door with your Smartphone 📱
Access from anywhere, any time 🌎
Access from anywhere, any time 🌎
Unparalleled

Security

Safety
Put your mind at ease. SALTO System electronic locks give security assurance to everyone on site while also safeguarding assets and equipment.
Choose your industry or property type and explore the best solution for your security needs.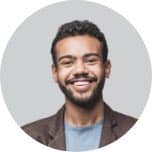 Alexis Fernández
Hear from trusted clients
"Get ready to work with the most advanced and reliable access control systems in the world. STS outfitted our hotel with 35 electronic locks 6 years ago, and the locks run perfectly, with little to no maintenance, an easy interface, and a slick design. Our concierge staff is super happy with the functionality and multiple features that make their work seamless and worry-free, our maintenance staff never have lock problem emergencies, and best of all, our guests love it and the doors always work! "
Control your doors from
anywhere

in the world.
Fully programmable access, schedule based on dates and hours.
Control who comes in and out and when.
Flexibility & Scalability
Salto Systems provides a solution for
any type of door.
Complete hardware and software platform, which fits virtually any door and access point and suits all vertical markets.

Access/door type:
Wooden
Metal
Glass
Glass with Aluminum Frame
Emergency Doors
Lockers and drawers
Keypad
Automatic Doors
Elevators
Automatic Gates
What a world of difference it is to have Salto Systems locks on all the properties under our management. We literally said goodbye to mechanical keys. Our property management company has 14 homes in Manuel Antonio; last year we installed Salto KS on all the doors. Now from a single interface, we can manage all our properties. Cleaning and maintenance staff have set schedules, our guests never have a problem entering one of our properties (we have electronic keys sent to them before arrival) we can open and close doors remotely, and see if a door was left open by accident, this adds a layer of security. If a card is lost, we can immediately delete it and don't need to rekey or worry about the security of the property. What a game changer,

In combination with STS Real-Time Video Monitoring, our guests have never been safer or more secure.
Mechanical key

management is expensive, insecure, and inconvenient.
The upfront expenses of changing master keys, drilling out locks, and upgrading all impacted users' keys, as well as secondary costs such as maintenance crew productivity, can be significant.
We will work to provide the best solution
for you.
STS will work with you on providing the most efficient access control system design, choosing the right door lock for you, designing your electronic locks network, and choosing the right software.
Our Salto Systems lock installers are
certified

by Salto System.
Our team has worked for years with any type of door and application. We provide high-quality craftsmanship and finishing using the best machines available for mortise locks installation. Our work has a 6-month guarantee for installation and one year for factory defects.
Combine beauty and
technology
Salto Locks is an excellent choice for any hotel owner, property manager, or homeowner that wants to have beautifully looking electronic locks, combined with the latest technology in Access Control Systems
What are Salto Systems' key benefits?
Let us know what your project is
and our access control experts will be happy to assist you.
More Reasons to choose Salto
Salto Systems electronic locks come with hardware that is upgradeable, in the future you can always add components to the locks instead of having to replace the whole lock. This helps you make sure you always have the best available access control system without having to replace your hardware every few years.
Salto continuously work on innovating and upgrading their electronic locks. By having Salto locks, you will benefit from regular software updates.
Let us know what your project is, and our access control experts will be happy to assist you.